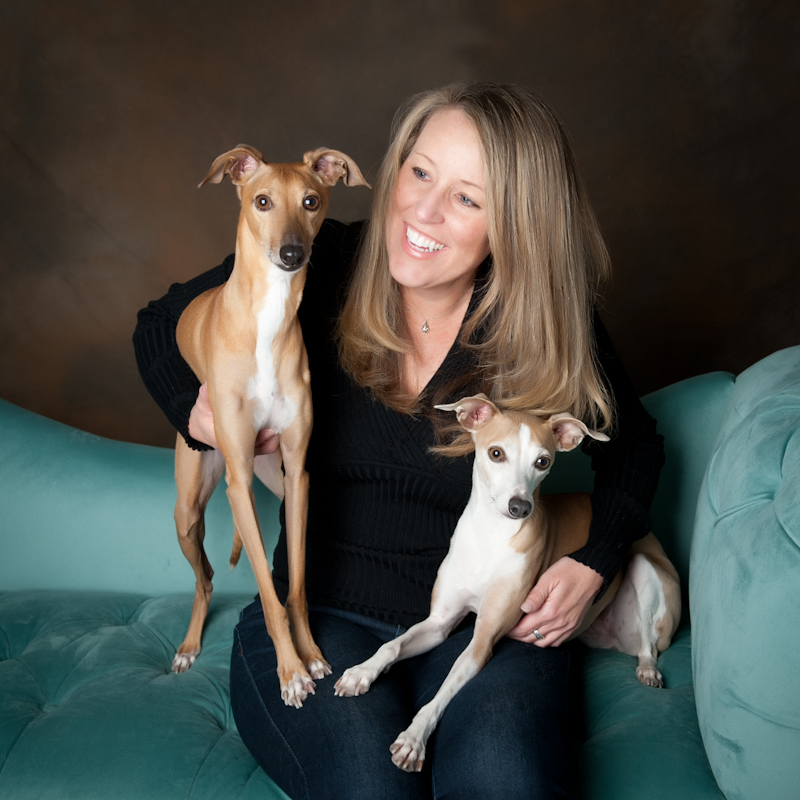 Hi There!
I started All About Training Dogs after struggling with my own dog. Sadie was barking and lunging at dogs during their daily walks. To make matters worse, I had a foster dog at the time (which later became her 2nd dog Robi) and Sadie would turn her frustration on Robi, by snapping and chasing him. Walks that were supposed to be fun were stressful, frustrating and embarrassing. I reached out for "professional" help and found dog trainers that wanted to choke, poke or shock Sadie into 'good' behavior. Convinced there was a better way, I happened upon a dog training conference in her area. I spent 2 days soaking up all the information, bought hundreds of dollars in books and applied what I learned. It worked!! No special collars needed!
I left her corporate job, received a dog training education, worked at a large dog training/daycare facility, became certified and finally started All About Training Dogs.
Sherry Nativo is a Certified Professional Dog Trainer and attended the prestigious Karen Pryor Dog Training Academy. She holds a Bachelors Degree in Psychology.
Sherry is a MUST…I would not have gotten this far with my black lab had it not been for Sherry's guidance and hands-on help. I highly recommend Sherry and All About Training Dogs. ~Andrea P.

I would love to discuss your concern or problem with your dog.