Sherry is a lifesaver. We have had numerous trainers in the past..she empowered us with the right tools to understand our pups and modify their behaviors positively. Thank you Sherry for transforming our deepest fears into an overall sense of security and confidence.
--Katie A
The recipe to dog training is simple and based on 100+ years of science. We will guide you through our years learning and applying these methods so you can enjoy your best friend. This is what you will learn with us:
How Dogs Learn
Dogs learn in two ways. Once we understand how these two ways works we can solve any behavioral issue.
Use Your Eyes
Dogs speak by using their body, their ears, eyes, tail and head position. We need to listen to them with our eyes in order to predict their next move.
Take Action
We apply your goals with how your dog learn to develop the recipe to change behavior with one of our programs. It's as easy as that.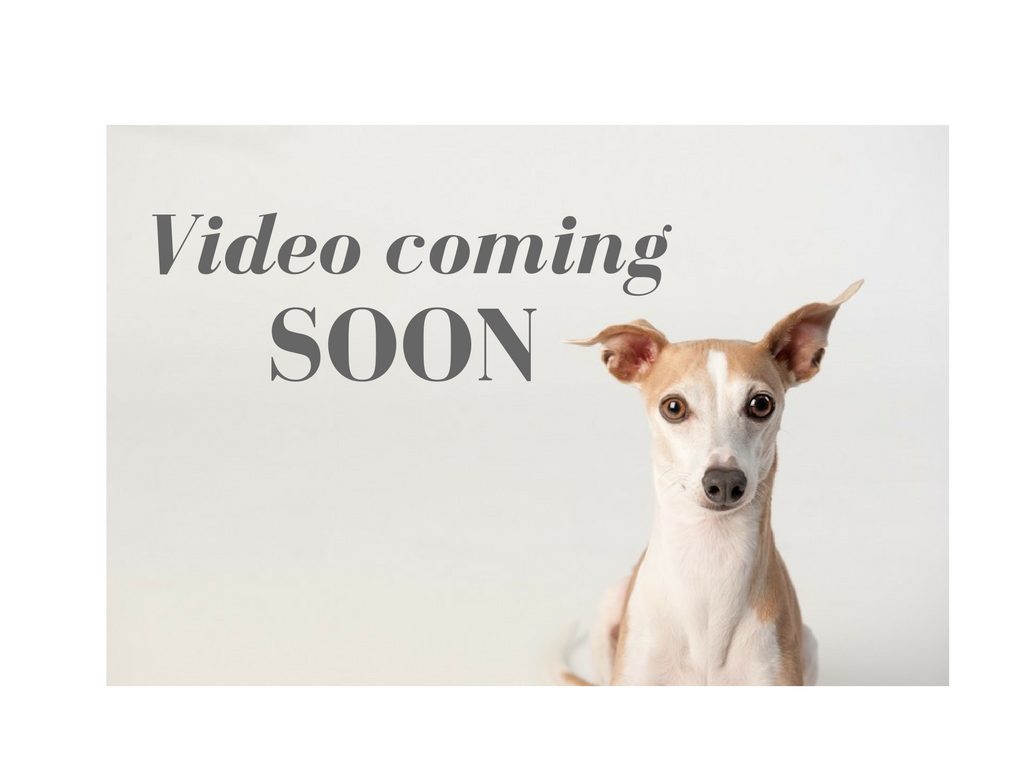 Puppy
The most critical time to start training your pup is between 8 – 12 weeks old. You only get one chance to make a first impression. We can also help with potty training, chewing, biting and everything puppy.
Adult
Puppy's become teenagers at 6 – 18 months old. Bad habits can spark and grow into a wild fire at this age. A good training program can get them back on track ready to grow into a well behaved dog.
Behavior Problems
Most aggression results from fears that developed at a young age. Our training addresses the fear itself and the symptoms -barking, biting, growling and snapping disappear on there own.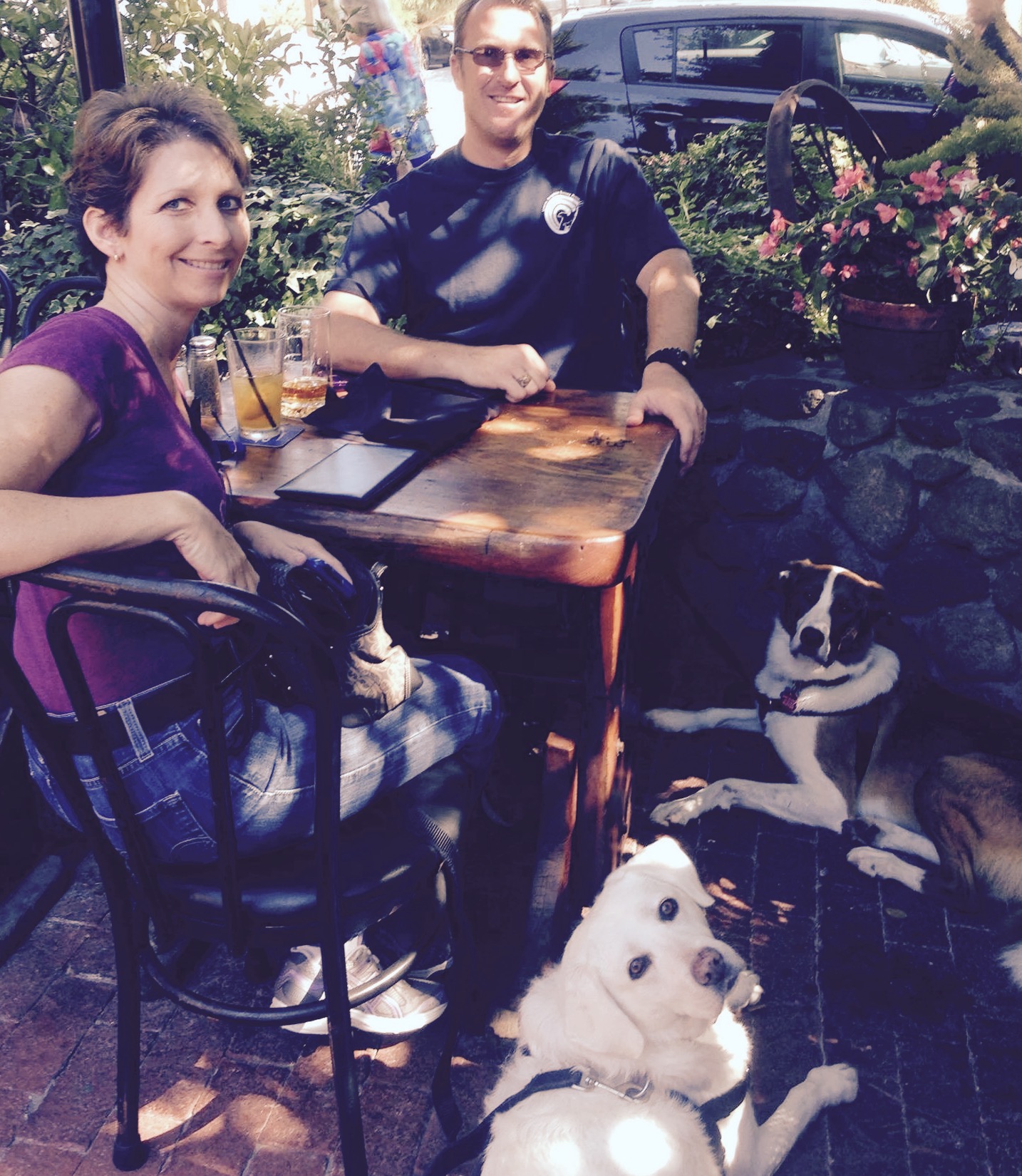 "We LOVE Sherry! Our dog Bernie has a couple of issues..We actually got to the point where we couldn't even take Bernie on walks anymore, because he would bark at every single dog he saw..We were pretty much at our wits' end. Luckily, we found Sherry and she has taught Bernie to be a calm dog while he's on leash and sees other dogs passing him. It has been a complete turnaround for him!"
Diane H. 
Sign Up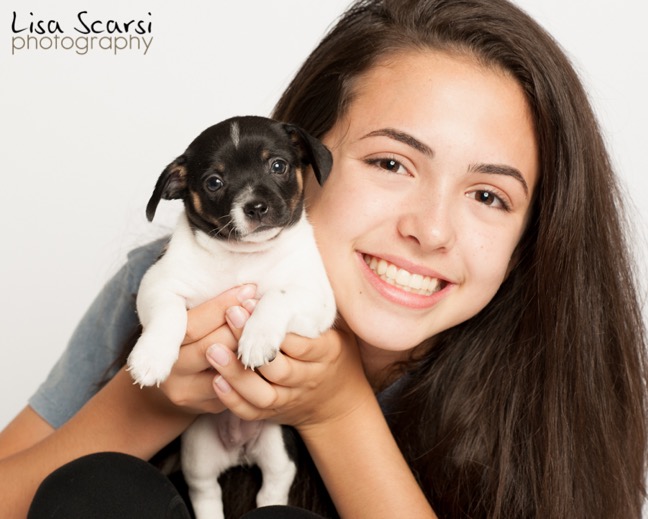 "Sherry is an awesome dog trainer and she does so much to help pets dogs and people in our community.  Highly recommended!"
Lisa S. (Sophia's mom)
Sign Up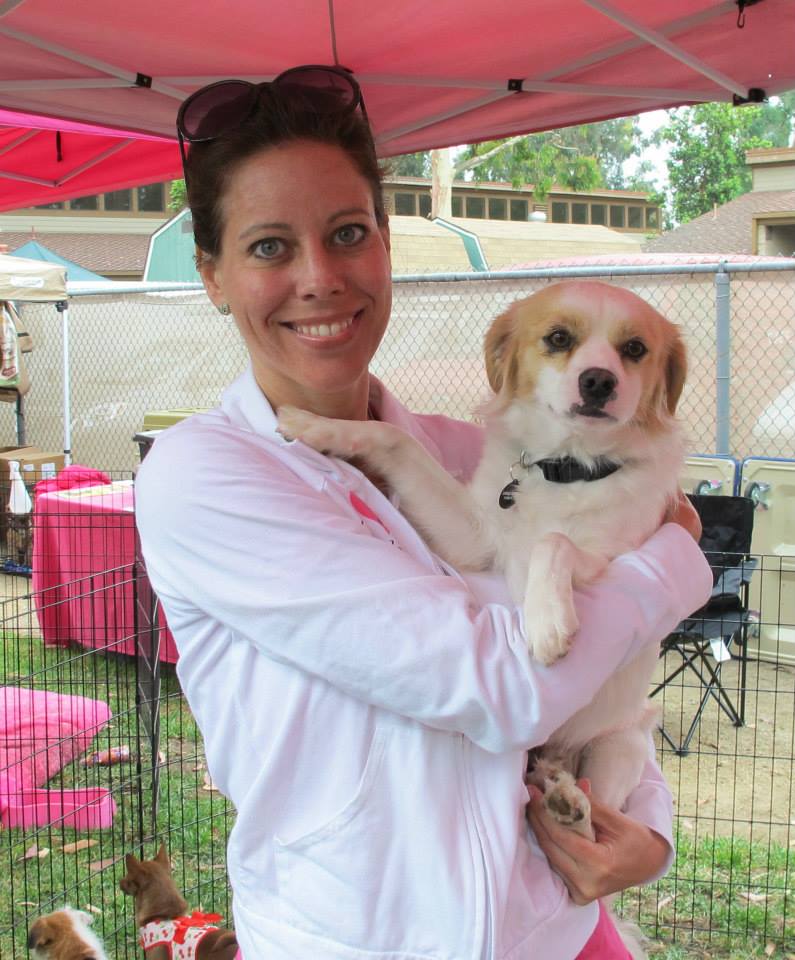 "Sherry is awesome! We have used her personally and with our dog rescue for several years now. Sherry explains things clearly and is easy to understand..Her practical day to day tips are easy to implement and she focuses on positive reward based training. If you are ever having an issue with your dog, please consult with Sherry. She is trustworthy, reliable, has a love and passion for what she does, and her training methods WORK!"
Heather P, Founder of Lovebugs Rescue 
Sign Up
What Makes Us Different
The dog training community is littered with misleading and bad information. Seaching for solutions can leave dog owners frustrated and overwhelmed. We get it, we've been there and we know which information is goog quality. We rely on valid and reliable reseach (and there is a lot out there) not on pop culture. We've read the research for you, we know what works and we know how to use it. Let us show you, or even better, do it for you.
Have questions? Call us at 949-607-8364
* How do I know which program is right for me?
We offer two dog training programs, (1) day-training and (2) private coaching.  The day training program is best for busy dog owners that do not have the time to teach their dog new skills. With the day training program, the trainer will teach the dog and the owner reinforces what the dog has learned.  Private coaching is for dog owners that have time to training their dog in-between lessons.  With private coaching, the dog trainer will work with the dog and the dog owner one-on-one and teach the owner how to train the dog.
What is my investment?
Dogs can live between 10 – 15 years so investing in your dog can save you time and headaches in the future. Package prices start between $100 – $90 depending on the size of the package.  The number of training sessions needed will be estimated during the initial consultation. Investing in your dog will help with the rest of his life.
How long will it take?
The most effective training package is day-training, which takes 3 – 4 weeks.
How We Give Back
After learning and reading research on the importance of puppy development from birth Sherry decided that she needed raise a litter of rescue puppy's. In 2016 Lovebugs Rescue took in discarded pregnant dog. The puppys were born and raised at Sherry's house (all SEVEN puppies).  Sherry prepared the puppies for living in our human world by socializing and training until they found their foreven homes at 9 weeks old. There development is chronicled in video's to help other puppy parents.
In 2015 Sherry fostered Dallas, an Italian Greyhound surrendered to the Italian Greyhound Rescue. Dallas came into rescue becuase he wan'ts potty training (at 4 years old). Sherry quickly learned that fear was culprit behind he potty issue.  Once Dallas was potty training and unafraid he found his foreven home in  Los Angeles.
Read their stories below
*Thank you Lisa Scarsi Photography for the beautiful pictures of our rescue dogs
We Can't Wait To Hear From You
Call us at:  949-607-8364
email us at:  allabouttrainingdogs@gmail.com